V ring
V字状のカットがコントラストを生み、光の加減で石が入っているようにも見えます。カットを施すことによるミニマムな装飾は、身につける人の個性を引き出します。
V字状のカットは陰影が強く、シャープな存在感を感じることができます。
艶の有無、色の組み合わせなど多彩なバリエーションからカットの見え方をお選びください。
The V-shaped cut creates contrast, making it appear there is a stone depending on the lighting. Minimal decoration with the applied cut brings out the uniqueness of the person who wears it.
The V-shaped cut creates strong shadows as well as a strong presence.
From a variety of combinations, such as with or without gloss, and color combinations, choose the one which appears to be the best for you.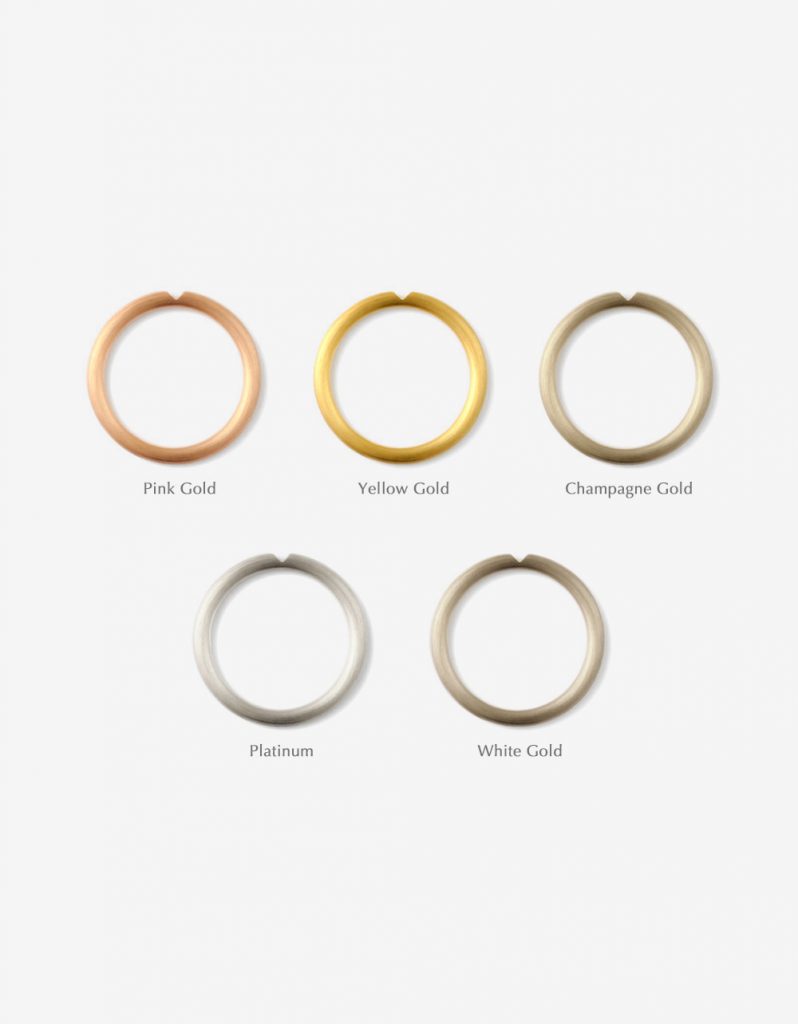 アーム、カット面ともに鏡面、マット仕上げより選択
K18YG、WG、PG、CG 、Pt900より選択
エレメントダイヤモンドセッティング 1石5,500円(税込)
価格は税込表示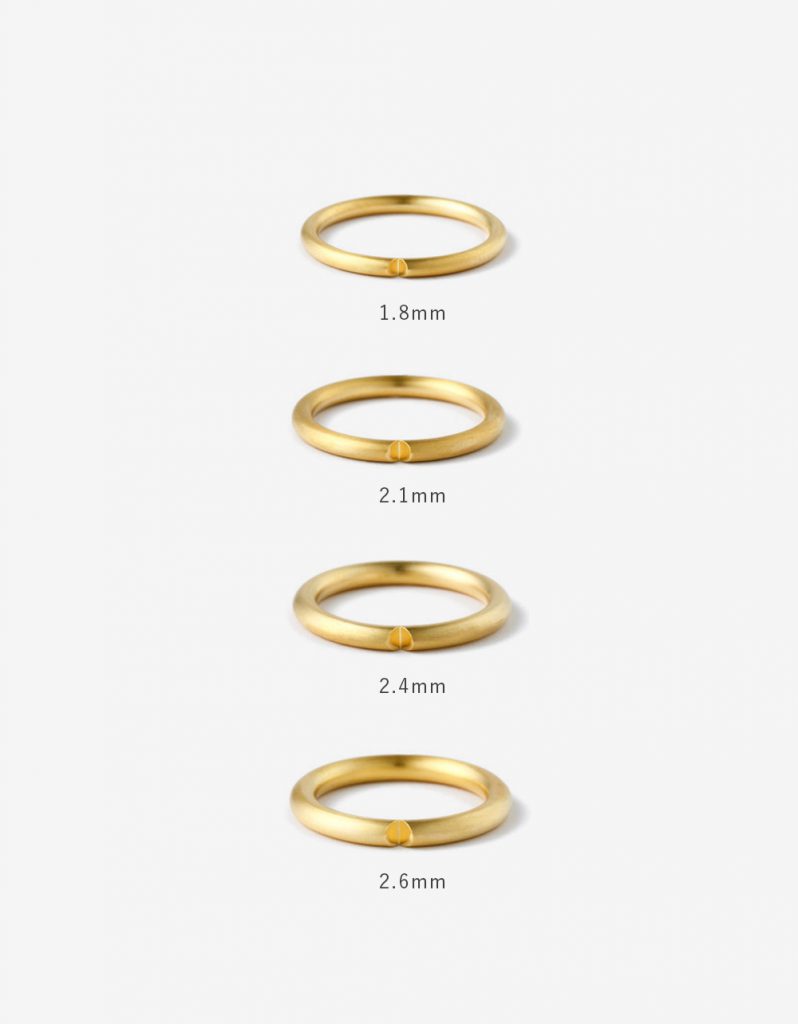 【5~13号】
1.8mm: ¥121,000
2.1mm: ¥148,500
2.4mm: ¥176,000
2.6mm: ¥203,500

【14~20号】
1.8mm: ¥132,000
2.1mm: ¥159,500
2.4mm: ¥192,500
2.6mm: ¥220,000

※21号以上の場合は、別途お見積もり。